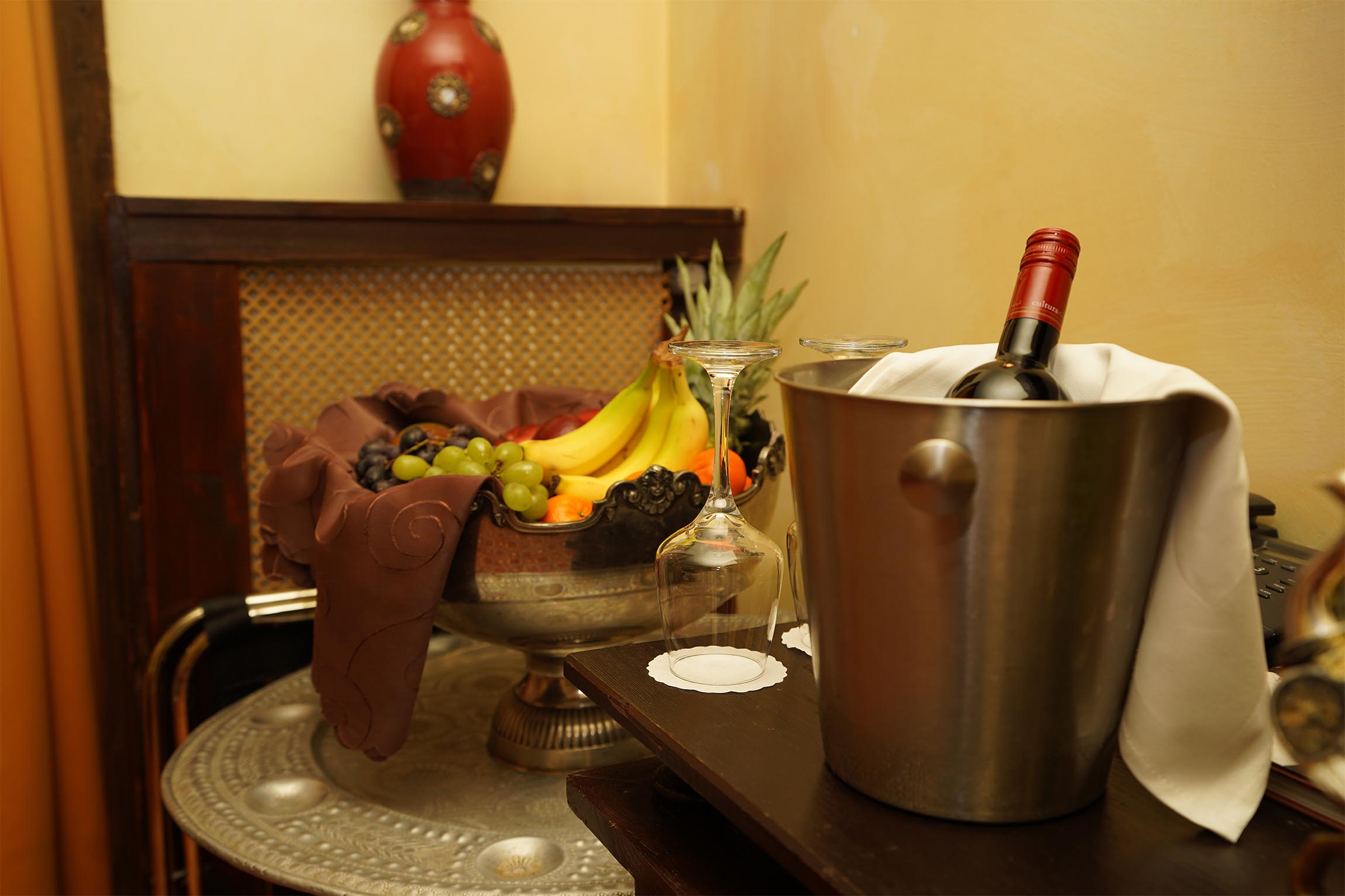 The Hotel Villa Oriental & Restaurant in Frankfurt is the first oriental themed hotel in Germany and would like to take you into the world of 1001 nights during your stay.
The Hotel Villa Oriental & Restaurant in Frankfurt will make your stay a very special experience with its proverbial oriental friendliness, coupled with tasteful interiors in the warm colors of the Orient and attention to detail.
Let yourself be enchanted by the probably fabulous hotel in Frankfurt! Enjoy the finest materials in all living areas of your room at the Hotel Villa Oriental in Frankfurt.
From the bed to the wardrobes to the sink: Authentic designs that will make you dream of the Orient always await you at the themed hotel. The cozy ambience is ideal for spending a cozy cuddle weekend for two.
The Molana restaurant is located in the basement of our Orient hotel and awaits you with Persian delicacies, in whose large selection an exciting authentic dish can found for every taste.